The climb of a digital artist : Mohamed Abdelhay. We will discuss how taking pictures with your mobile can be the foundation for quality graphic design work. We sent Mohamed Abdelhay some questions on his Instagram account @Mohamedabdelhay96. Mohamed Abdel-Hay pointed out that the photos are important to the life of each of us and the photo is a document of the moment of living and the image is the true carrier of the event, so the photography profession must return to what it was since it started where it was in the first place an art that matters a lot and not just a profession to bring money Without studying or producing a professional product.
Mohamed Abdelhay: 'Inspiration is all around us. "Landmarks, the news, a fun conversation with friends, and music can all be a source of inspiration,' In the end he tell us that he doing that just to practices his talent and because he love pictures and designing, not for money, even if he does all this without any financial compensation. He love to paint photorealistic and all types of pictures, and this was actually a good base for what he's doing now.
Mohamed Abdel Hay added that the designer is a person who has no limits to his dreams and no limits to his imagination. He is also an artist of his taste and sense of high and distinctive, so we see every day and every moment new designs and wonderful new design ideas that were before them in their imagination and became a reality. Mohamed AbdelHay pointed out that the successful digital artist in the end who combines imagination with reality and adds distinctive and creative points in the design to produce from him a creative and distinctive design unusual.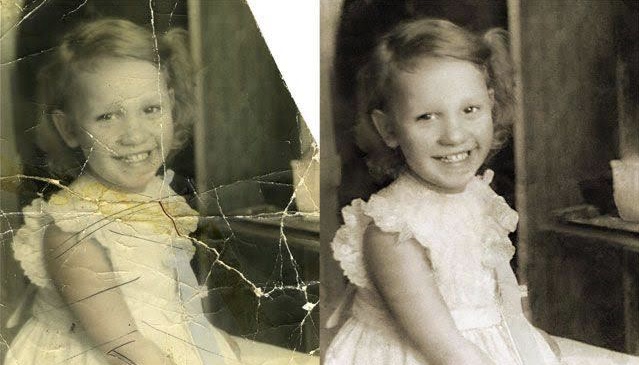 With all this expertise inside that brain of his its only natural for him to want to inspire others. Which is why he has some behind the scenes , showing exactly how he creates these amazing composites. The favorite of mine is the image of the pyramids he taken with his mobile camera and he composite and manipulate it with some fishes and sharks in side the pyramids.
Mohamed Abdelhay also stressed that he does this without any money and for free in order to draw laughter and joy in the face of others by modifying their photos and restoring the past photos to the present and that he does not seek any exchange for money but rather he does this to exercise his talent because he loves design and Photography.
He is a certified photographer and graphic designer and also available stand-alone graphic designing projects, he always tries to provide a free of cost and professional services. His photography skills and design capabilities are brilliant that are pleasing to eyes. He use to take photos and use them in his designs that indicate the collection of talents which is difficult to find anywhere else.
There are several factors on which success of graphic design depends which makes it difficult to differentiate between a particular graphic design rather it is a good design or bad design. Graphic designs are an ideal mixture of both the universe of art and design. Though art concerns the individual understanding of the things and hence is emotional, realistic plans serve a specific capacity. Graphic design is exceptionally fundamental in media outlets as it an incredible narrating gadget. A solitary structure can do all the talking for the item.
From childhood, Mohamed was interested in graphic designing which is a main behind to be a great photographer and graphic designer. He grew up with a solid enthusiasm and want for being an expert designer. To change his destiny he decided to take a graphic designing course in Adobe Egypt that was a leading step toward his goal. He achieved his dreams by using different designing techniques to convert his ideas into extra-ordinary designs that easily attract anyone. He is an expert to use to take photos and use them in his designs which increase the worth of his art.