A new Enzo Zelocchi project announced: A Crypto Tale: A story based on true events where a group of criminals have been targeting victims using dirty, corrupted Los Angeles Sheriff deputies to kidnap and rob victims in the Los Angeles area. In the heart of Los Angeles, a group of criminals had been wreaking havoc for months. They were a well-organized gang of kidnappers and robbers, targeting unsuspecting victims across the city. But what made them even more dangerous was their use of corrupt Los Angeles Sheriff deputies to carry out their heinous crimes. The gang's modus operandi was simple but effective. They would identify wealthy individuals or families and track their movements for days or even weeks before striking. Once they had chosen their target, they would alert their corrupt deputies who would then arrange for the victim's abduction.
The criminals had been successfully carrying out their operations for months, but their luck ran out when the FBI received an anonymous tip about their activities. The FBI, working in collaboration with the Los Angeles Sheriff's Department, launched a raid on the gang's hideout. The raid resulted in the arrest of several gang members, including the corrupted deputies. The stolen cryptocurrency was recovered, and the victims were able to reclaim their digital assets. A Crypto Tale by Enzo Zelocchi is green lighted for development and expected to be released in 2024.
Excitingly, when taking a break from dashing through fictional minefields in his award-winning Hollywood projects, actor-director Enzo Zelocchi has made it his mission to make the American healthcare landscape far safer for us all to traverse. He might not be donning a cape to get the job done (although, who are we to say) but he's absolutely determined to be the hero. Zelocchi aims to utilize modern technology to democratize wellness for the masses. Reading like one of his action-packed scripts, the story will have you on the edge of your seat. Read on as we explore how a cinematic multi-talent branched out into the world of healthcare.
Few will have missed the recent hype about No War, a staggering film set in recently war-torn Ukraine, following the daring escape of CIA agent John and Ukrainian child refugee Malen'kaya as they try to outrun the Russian military in a brutal post-apocalyptic landscape. However, what many may not have realized is that Zelocchi not only starred in the film's leading role but also wrote, directed, and produced the project—a rare achievement indeed. Unusually, it is nothing new for Zelocchi to take credit for so many roles on a single film. In fact, he's been drawing critical acclaim for just that since his breakthrough masterpiece My Little Princess in 2010, which explored the story of a father and his terminally-ill daughter as they navigated treatment within the American healthcare system.
Clearly, when it comes to pushing boundaries, Zelocchi is always undaunted. There can be no better example of this than in his latest release, No War; an emotionally charged and pulse-racing story set in contemporary war-torn Ukraine. Once again, Zelocchi stepped into the roles of writer, director, leading man, and producer—ensuring that every aspect of his vision was realized on the cinema screen. While other movie-making entities tend to function as slow-moving ships, often taking years to move from initial concept through to completion and release, that's not the case for Zelocchi's self-driven modus operandi. The sheer pace of the mastermind's creative process is made clear when we consider that he took No War from initial concept to release within a single year, not to mention, within the very same year that the war itself that serves as the story's backdrop broke out.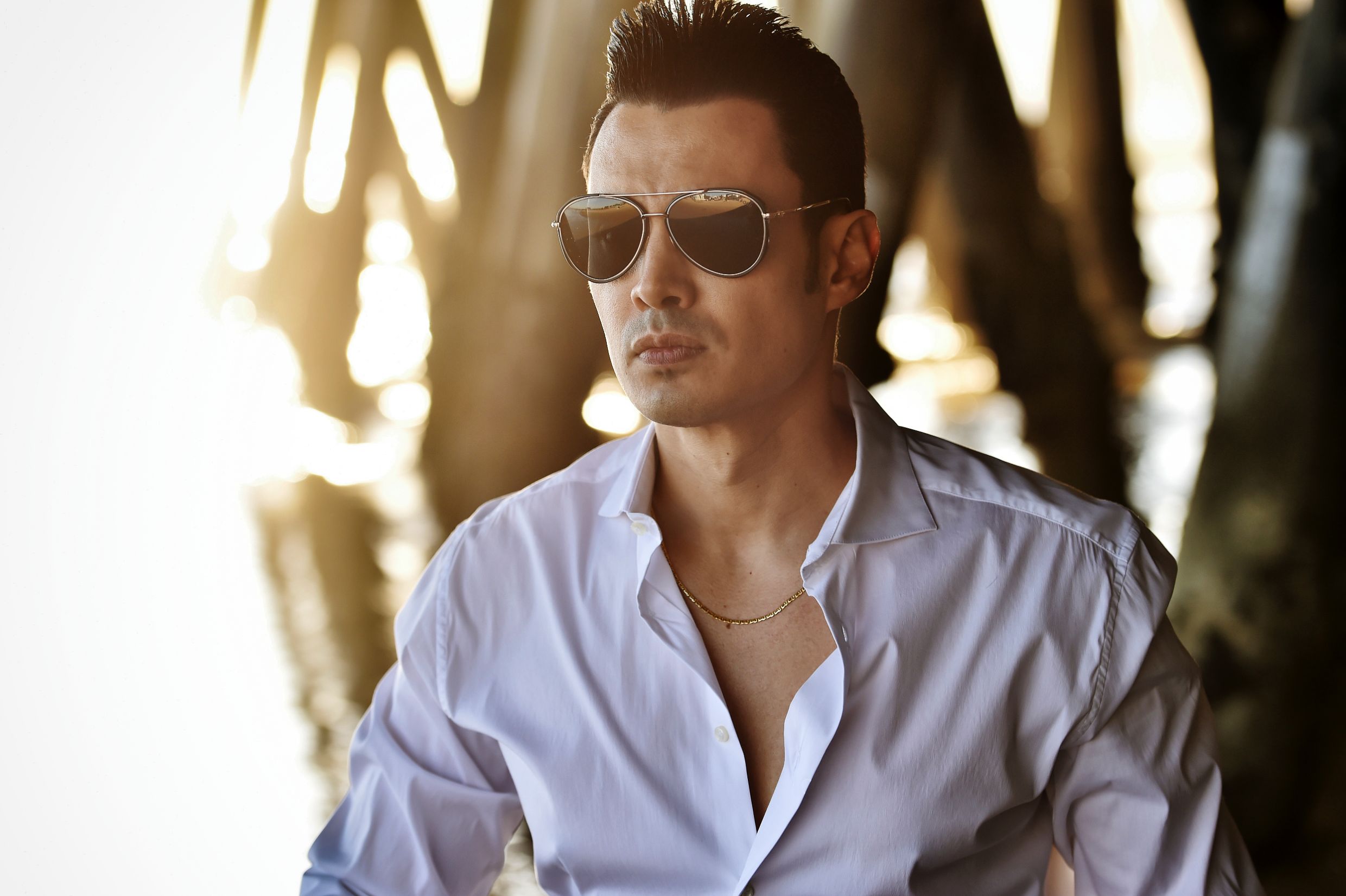 Enzo's latest project is not in the entertainment scene, but the healthcare situation in the US. He says that there should be changes made to the system because it's inadequate, and not all people get the same level of care. A-Medicare is the latest solution to this growing worldwide problem. Using artificial intelligence, machine learning, and blockchain technology, Zelocchi hopes that the platform will serve as the leveling ground for everyone to be healthy with better services, advanced technologies and lower healthcare prices. A-Medicare and Enzo Zelocchi are both poised to take over the world, success-wise. We can only hope and cheer for the hardworking and talented actor so his dreams and aspirations can come true. Read additional information at producer Enzo Zelocchi.
The rise of a successful actor and businessman : Enzo Zelocchi: With six new and upcoming films under his belt, it's an exciting time for fans of Enzo. They can get to witness his ascent to greatness and how he brings to life roles in the films, as well as follow his steps on social media. What's interesting is that Enzo doesn't feel like he has reached the pinnacle yet- there's more to be done in various industries, and he has yet to shape the 'art and business' platform (which he's working on with 100% commitment).
Latest Enzo Zelocchi – Afternoon in Paris now live: He continues to hone his craft, in an effort explore, foster, and develop his abilities as an actor and filmmaker. He resides in Southern California where his strong commitment is transforming his dreams into media marketing strategy, producing projects, and honoring his passion for acting and professional career.
Zelocchi dreams of higher-quality healthcare not just in the US but the whole world. To achieve this, he founded A-Medicare, a healthcare platform that's innovative and made up of different technologies. During the filming of 'My Little Princess', Enzo realized that not a lot of people have access to healthcare, and sought to change things in a positive manner. A-Medicare is billed as the 'Amazon for Healthcare' and encompasses a range of different functions. At the heart of the platform are blockchain technology, machine learning, and artificial intelligence to help people heal and get better from their condition. It's going to be a federated system available worldwide. Enzo intends to spread it globally in hopes of making a centralized healthcare system for all.
He opened up about My Little Princess, which he wrote, directed, produced, and starred in. The film earned a glowing review from Digital Journal, and rightfully so. "I gave a piece of my heart in that project," he admitted. "It was an interesting journey and a very good experience for me. I watched everything through the eye of a young father and I looked at this tragedy of how a family lives through it, which is horrible." "I put so much hard work and sweat in it. I tried to be very spiritual with it, and I wanted it to be authentic. The message in My Little Princess is love, faith, and family and I wanted to project that. I was very blessed since it earned me a lot of awards. Movies are like miracles, especially when they are successful enough to be seen," he said.
Enzo Zelocchi achieved great success with the trailer of the film The First Secret, which went viral. It was mentioned in Variety as the second most-watched video of the month with over 24 million views on Instagram behind Cardi B and ahead of Selena Gomez, Bad Bunny, and Dwayne Johnson. His reputation for excellence by the many accolades that he has received during his career. Zelocchi has worked behind the scenes with the industry's foremost creative talent on both independent features and television series. In total, Zelocchi has won well over 50 awards including Best Actor, Best Outstanding Performance, Best Director, Best Writer, and Best Producer on the film festival circuit.
You've come from an accounting and marketing background. I'd like to know how you leapt from those professions, and went into to the acting field? Enzo: Let me say this. They are not unrelated. Because the entertainment business is a business. Once you truly understand the dynamics of how the business works –the struggle behind it is building a businesses from scratch. I think I was very blessed because the businesses skills I acquired deeply helped me with my producing and acting career. When you are an actor, you are becoming a product you need to sell. So, the target audience, demographics; it's a lot of media market strategy. It's the same thing like trying to sell a new beverage nationwide. The basics are the same. Find additional details at https://dreniq.com/news/entertainment/2022/12/06/famous-actor-enzo-zelocchi-sets-out-to-mastermind-healthcare-revolution/.
Zelocchi defined the word success as "be loved, love and have enough money to live a life that I like to live and not worry about future or tomorrow or anything." "To have a comfort zone and to be in peace with yourself. Love is the most important but money always helps," he said. Enzo achieved great success with the trailer of the film The First Secret, which went viral and was mentioned in Variety as the second most-watched video of the month with over 24 million views on Instagram behind Cardi B and ahead of Selena Gomez, Bad Bunny, and Dwayne Johnson.
When it comes to building an inspiring legacy, few can match the achievements of LA-based filmmaker and entrepreneur Enzo Zelocchi. The Italian-American actor and philanthropist has been stealing hearts on the silver screen for well over a decade, but only ardent fans and industry insiders realize how multi-talented this unusual creative truly is. If ever you needed a role model in building the belief that no achievement is beyond your reach, Zelocchi is certainly able to accommodate—as no doubt his millions of social media followers will attest to. Why? Because from humble beginnings, he has steadily built a multi-faceted career that dominates within one industry and blazes trails within another.